With the recent announcement of the school buildings being closed for the remainder of the school year, distance learning is our new reality for the remainder of this Spring.
As a community, we are recognizing now more than ever, the critical role our education system has in supporting our families, and primarily our children.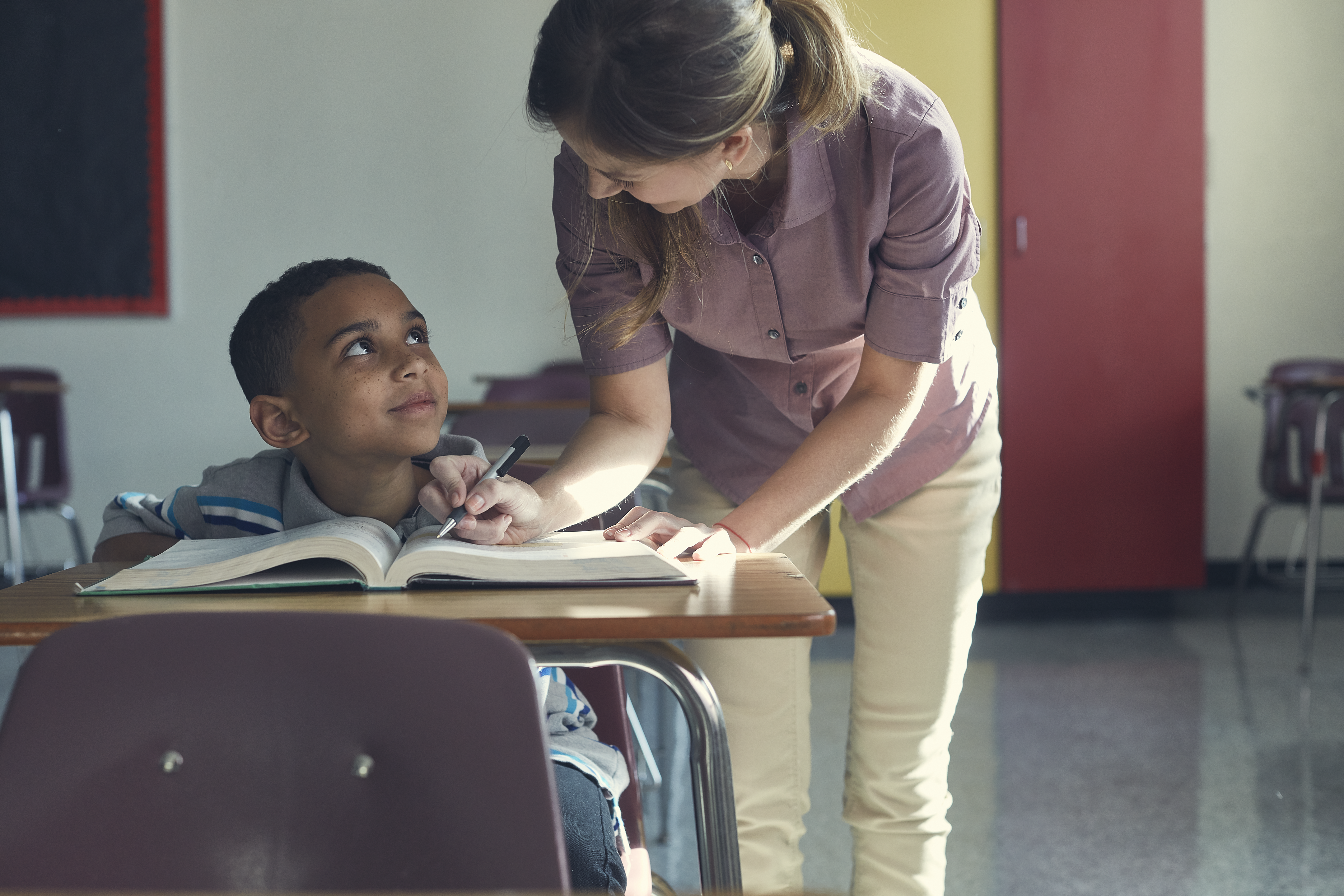 Education, at its best, is a social and academic construct. It is a myriad of components that interplay with relationships at its very core. It's challenging to recreate the relational components of school through distance learning. That is what our kids miss the most.
It's the smile from their bus driver as they get on the bus.
It's the, "Good morning, I'm so glad that YOU are here, today!" from their teach as they enter their classroom.
It's the confirmation from a paraprofessional that the work is being done correctly.
It's the friendships during social time.
It's the nutritious meals served with love.
It is the caring adults that attend to the individual needs of each child from Academic Enrichment, to Social/Emotional needs, to Special Education services.
It's the teamwork in they gym.
It's the mixing of voices to make a beautiful melody in choir.
It's seeing the different artwork that classmates are creating under the same instructions.
It's the afterschool club or sport that inspires and motivates them.
It's the time at home sharing with their family about the excitement of their day and what was learned.
It's the anticipation of concerts and field trips and competitions and school picnics and celebrations.
THIS.
This is what 'school' is for our children. This is so hard to recreate through distance learning. We are ALL doing our best to band together to recreate some of this for our children; though we also recognize it's an impossible task.
To our teachers, thank you!
You have been incredible adapters, learners, teachers, social workers and connecters.
Thank you for making engaging lessons that can support learning at home.
Thank you for personal calls, virtual class check-ins, understanding the demands put on families and for listening to the needs of our students and families.
This is as hard as we know you miss the vibrancy of being in a classroom with your students. Our teachers miss our students and the community appreciates you being strong for our kids.
To our school administrators & support staff, thank you!
You have risen to the unthinkable in transforming what education looks like in a matter of days. Device distribution, meal delivery, child care for essential workers, locker clean out, social/emotional supports, at-home IT support, digital learning platforms enhanced to the Nth degree have all shifted in how we've done our work to support the kids and families in our community.
Thank you for seeking input, asking questions and thinking of our families' unique needs and being so flexible and adaptable. There are so many uncertainties as to how this will all change our systems moving forward, but through innovative thinking, collaboration, advocacy, listening and ingenuity, this community has faith that we are all that is possible to support our kids.
To our families, thank you!
You have changed your way of life, thought out of the box, and made a huge shift in your lifestyle to support your child. You may be juggling work or loss of work, multiple learners at all different levels, financial struggles and dealing with the stress that has been a result of all of this change.
You are not expected to be a classroom teacher. Your role is to do what you do best. Love, encourage and support your kids. At the end of the day, their emotional and mental health and safety is what matters the most.
Perhaps you help your child get an assignment done, or perhaps you make the judgement call that an assignment can be skipped. You know your child. Do what you can. Just be the best parent you can be at this time.
To our community, thank you!
You have stepped up as Central Minnesotans always do in times of need. Our nonprofits have come to the forefront filling in where great gaps and inequities have been exposed.
From providing childcare for essential workers' children, increasing mental health services and supports for families and students in need, to providing social distancing guidelines and masks for local workers still working in our grocery stores, food pantries, child care facilities, you have gone above and beyond to support our community in being united and supporting our families.
WiFi and computers have been provided for many who did not have what was needed to effectively support a distance learning model. Our business have transitioned to providing services online, being accessible to meet the unique demands and have donated time, funds and talent to help our community stay strong.
With all of these changes and disruptions, let us keep thinking, innovating and finding opportunities for improvements across the community for our students and families. There are opportunities for us to reimagine what education can look like based on our discoveries. We can work across sectors and break down silos to continue to build on a strong foundation of education partnerships focusing on the whole child from cradle to career.
United Way of Central Minnesota is supporting these partnerships through opportunities to connect virtually, connecting the needs opportunities to potential resources, and through providing the resources we have available to provide solutions.
We recently had 30 education-focused partners connecting online to discuss how our communities' out of school partners and schools can best support our children during this great time of need.
Phone banks to provide tutoring support, online reader's theatre, art classes, pen pal opportunities, online campfires and social/emotional support groups were all discussed. This is just the tip of the iceberg and we know our community will move forward with a focus on the health, education, and well-being of our communities' children at the center of our work.
While we coordinate locally, we are also reaching out across the state and nation to learn more, support better, and provide more ideas and opportunities to our community.
Across our nation, as noted in a recent Gallup article, 42% of parents are concerned about the negative impact this will have on their child's education. As we continue to learn of ideas that are happening across our country, we will bring them to our partners to determine how to best serve Central Minnesota.
We are in this together. We have a strong community. We support our kids. We support our families. We are socially distanced, but we will LIVE UNITED.