"Strong people stand up for themselves, but stronger people stand up for others."
— Suzy Kassem, American Writer
Central Minnesota needs you. The community you live in needs you. Your neighbors need you.
Yes, we're talking to you. Rise Up: It's your turn.

For decades, United Way of Central Minnesota has been the driving force behind rallying community members—and entire communities—to advocate, educate, and ignite positive change for education, health, and financial stability. Through events, volunteerism, and awareness-building campaigns, United Way aligns individual volunteers, and the organizations seeking their support, with the singular goal to serve our community's greatest needs.

The Rise Up Challenge is a unique opportunity, offered by United Way of Central Minnesota, that allows individuals to join forces, take action and solve community challenges. United Way takes care of the logistics such as organizing small work teams, identifying a specific challenge or cause, and organizing resources.

In its inaugural Rise Up Challenge, United Way set out to make a positive change for literacy and Imagination Library. What better people to get behind this opportunity than local college students seeking marketing experience? This is the magical two-way street of volunteerism: It can benefit you and your family as much as the cause you choose to help. Dedicating your time as a volunteer helps you make new friends, expand your network, enhance professional skills, and boost social skills.
Let's go.

To rally the right people, experiences, and tools, United Way brought together Jennifer Lawrence of Vye (United Way of Central Minnesota's marketing partner), and St. Cloud Technical & Community College (SCTCC) professor, Sheryl Workman.

Workman's students are pursuing an education in advertising communication and design, and Lawrence oversees the agency's client relationships and the marketing strategies designed to help businesses attain their goals. Together, they set out to empower students to design marketing campaigns that would raise awareness and involvement to improve literacy and the Imagination Library program.

Here's a taste of the Rise Up Challenge presented to the SCTCC students:
United Way spends approximately $285,000 annually on Imagination Library books for children ages 0-5. United Way started sending books to children in central Minnesota in 2009 and is now 13th in the world for volume of books distributed. The first book recipients are now college age and today, there are about 8,000 kids and more than 85,000 books sent each year. The challenge? Most people are unaware that the books are sent from the local United Way. Moreover, many people do not know about the opportunity to provide advocacy and financial support for the program. The cost is just $30 for one child, per year, to receive the books.
Business and marketing questions to consider:
How do we get families to connect Imagination Library with United Way in our community?
How do we turn the target audiences into annual Imagination Library donors and promoters?
How do we narrow the gap between book recipients and long-time supporters of United Way—eg. keep them engaged as volunteers, advocates, and donors throughout their lives?
Better together

To get things underway, Workman developed two-semester courses that would allow students to research, train, learn, and then pitch, apply, and assess their findings. The teams created marketing campaigns designed to engage more millennials in literacy efforts and with United Way in general. The students presented their campaigns to Lawrence and other marketing experts, incorporated feedback, and refined their plans until they were ready for launch.

Through the development process, students reviewed the importance of the campaign, the steps involved, collaboration ideas with other community organizations, testimonials from target audience members, data collected, and action steps.
There's a myriad of education, certifications, assignments, and reviews that went into the challenge, and you can learn about the details here. Most importantly, the ideas, connections, and support exceeded expectations.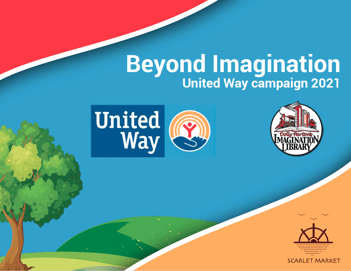 "The students' campaigns were thoughtful, engaging, and spot-on in terms of addressing the millennial demographic," says Lawrence. "There were a lot of great ideas to work with."
Workman describes the learning benefits for students as "... honest, robust, and meaningful."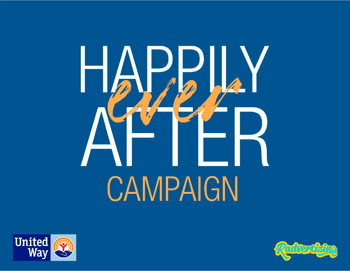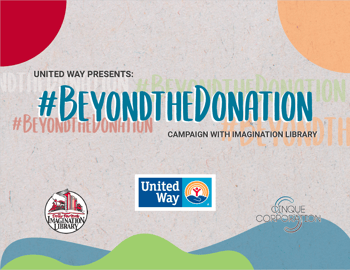 "Any time we can give students a real-life opportunity to put learning into action, the outcomes are tenfold. We will definitely seek to pursue similar opportunities through the United Way and other community partners."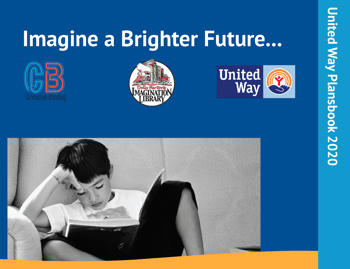 The win-win of working together

In a time when internship-like experiences are scarce (many experiential learning opportunities did not happen in 2020 due to the COVID-19 pandemic), the real world experience and impact of the Rise Up Challenge is exponential.

Joining students, business leaders, and educators to advance the important initiative of literacy in our communities provides valuable learning and experiences for students. It also makes businesses and educators stronger and more in-tune with strategic priorities backed by a focused curriculum. The results include greater awareness, enhanced programming, and ultimately, enriched lives and experiences for community members.

Rise Up: It's your turn is a call to action. And a reminder: it takes the heart and initiative of every person to create strong communities, and there is always more work to be done.

If you're seeking unique ways to invest your time and talents to improve Central Minnesota communities or if you have a creative idea for bringing community resources together, we'd love to connect with you. Rise Up, and contact us today.