The countdown is on for the United Way of Central Minnesota Days of Caring Event, September 19th-23rd! Every September, community members rally together to harness the volunteer spirit and improve the conditions in which our most vulnerable residents live. And this year will be no exception.
The Day(s) of Caring Event
United Way of Central Minnesota began the Day(s) of Caring Event to engage the local community with short-term, project-focused volunteer service. The goal was to foster a spirit of service that benefits our community's most vulnerable residents, including the elderly, disabled, low-income, and military veterans. Since its start, the impact has grown tenfold.
Over the 2021 Days of Caring Event, more than 400 community members rallied together to complete 63 projects for 25 area nonprofits. This year, United Way of Central Minnesota is partnering with 30 local nonprofits to offer 67 projects. Examples of the projects you can partake in this month include:
Painting paneled walls on the outside of buildings
Stormdrain stenciling
Creating math kits
Gardening, harvesting, and weed removal
The Day(s) of Caring Impact
This annual event allows volunteers to assist local nonprofit organizations in achieving their goals, learn more about community issues, and experience the priceless reward of service work.
"We partner with any nonprofit in Central Minnesota to help connect them with volunteers to get projects done," said Mary Krippner, Director of Volunteer Engagement. "This is a great opportunity for nonprofits to get the support they need, as well as for our volunteers to explore new opportunities to give back!"
Here are just some of the many amazing nonprofits you could work with at this year's event: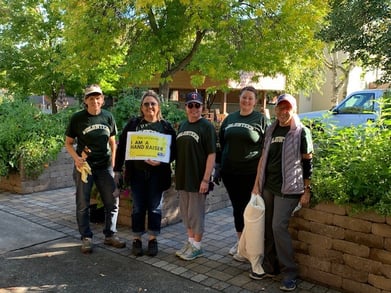 Country Manor
Grey Face Rescue
Central MN Sexual Assault Center
Boy Scouts Of America, Central Minnesota Council
Girl Scouts Of Minnesota And Wisconsin Lakes And Pines
Good Shepherd Community Church
Catholic Charities, St. Cloud MN
Tri-CAP
City Of St. Cloud Stormwater Utility
Volunteer for 2022 Day(s) of Caring
The Day(s) of Caring Event is the perfect opportunity to come together with your closest co-workers, friends, and family members to help build a better community, together.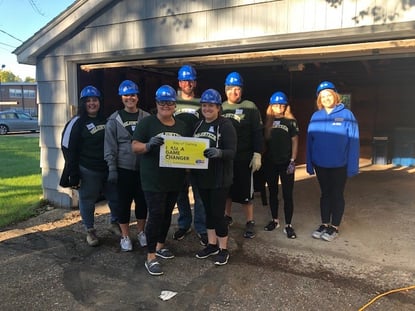 "This is a chance to help our community collectively with others, meet new people, and learn about why nonprofits make Central MN a great place to live," Krippner said.
All volunteers will be provided a free t-shirt and Coborn's food voucher. We invite you to register for the event, view the list of projects, and explore the nonprofits that benefit from this amazing community service project!