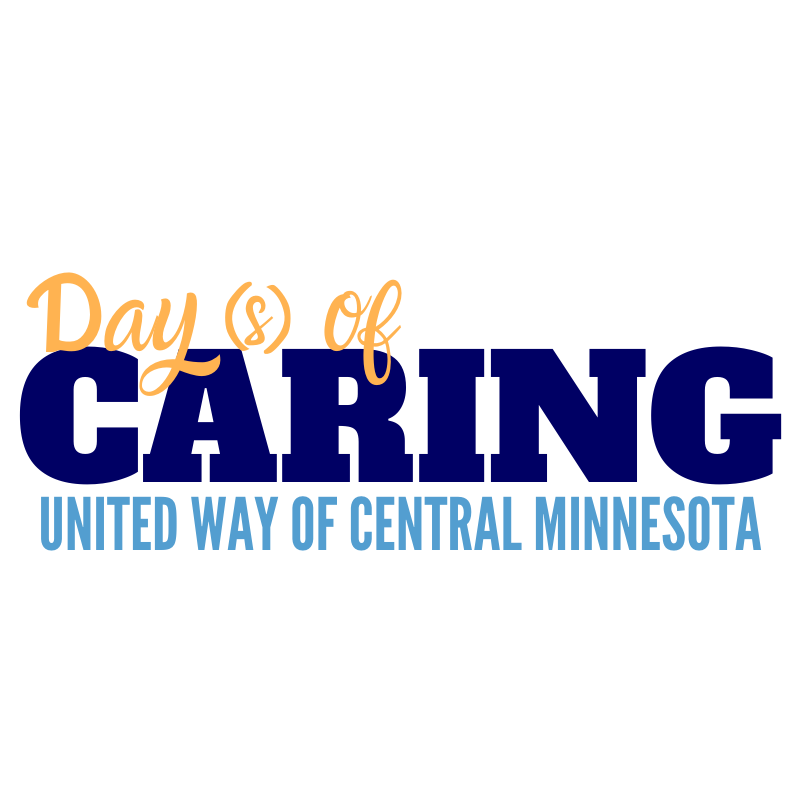 September 20, 2021 | 12:00 AM – 12:00 AM
Days of Caring brings people together to volunteer on community projects. This is a great opportunity to volunteer with co-workers, friends, family, and service groups for your community through a variety of projects and needs.
T-shirts ~ Volunteers will be provided a free t-shirt and worn on Day of Caring.)
T-shirts can be picked up September 13-17, between 9am - 4 pm
Pickup is held at: Affinity Plus Federal Credit Union, 2835 West St. Germain Street, Suite 100, St Cloud 56301
Volunteer Meals -
Coborn's Inc. will provide $8 food vouchers for volunteers. Vouchers will be distributed with t-shirts.
Team Registration -You will receive an email confirming your registration. These emails sometimes will go into your spam folder. As a Team Leader, you will need to collect t-shirt sizes for your team members as well as lunch RSVP's and distribute the volunteer agreement form to complete your registration. Once you receive the confirmation email, please use the link in the email to enter the information.
Contact Mary Krippner, Director of Volunteer Engagement at 320.223.7991 or mkrippner@unitedwayhelps.org with questions.
Registration for projects is now open!
View and Sign up for Available Projects