WHAT ARE SAFETY NETS?
While there is no exact definition for safety net programs, they exist all around us. It's the food bank downtown, the aftercare child program at your local church, or the public housing community up the road. At their core, safety nets are created to protect families from the impact of economic shocks, natural disasters, and other financial crises. A resilient safety net ensures that nobody in the Central Minnesotan community goes without their basic needs being met.
HOW DO OUR SAFETY NET SERVICES WORK together?
At United Way of Central Minnesota, we are dedicated to helping people live their best lives.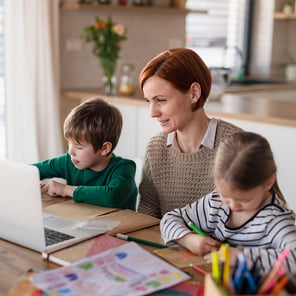 Our extensive nonprofit partnerships make it possible for those in the Central MN community to get back on their feet and grow. Programs contract with United Way of Central Minnesota to provide a given number of meals, nights, casework, or resources. These contracts are renewable on a yearly basis with proven use of contracted services. In addition to United Way's focus on health, education, and financial stability, the safety net connects our community to a network of emergency programs and services.
SAFETY NET PROGRAMS
"Our safety net offers emergency services. For example, they are for someone who needs food or a place to stay right now," Sam Switzer, Director of Marketing and Communications, said. "These programs, for the most part, are solving a problem that exists today."
Currently, United Way of Central Minnesota offers the following safety net programs:
Domestic Violence Shelter - AnnaMarie's Alliance
Emergency Services (Food Shelf & Financial Assistance), DOMUS, Youth House, Senior Dining, Meals on Wheels, SHY - Catholic Charities
Youth Meal Program - Boys & Girls Club of Central Minnesota
Sexual Assault Advocacy & Intake - Central Minnesota Sexual Assault Center
Senior Linkage Line - Central Minnesota Council on Aging
Food Shelf - CROSS Center Food Shelf of Benton County
Crisis Nursery - Lutheran Social Services
Church of the Week - Place of Hope Ministries
Emergency Shelter and Meal program - Salvation Army
Home Delivered Meals - St. Cloud Hospital
Safety Around Water Instruction - St. Cloud Area Family YMCA
VOLUNTEER OPPORTUNITIES IN CENTRAL MN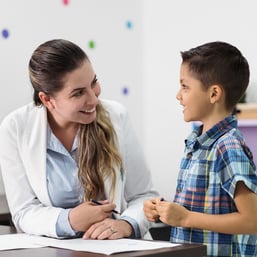 At United Way of Central Minnesota, we stand by the belief that education, financial stability, and health are the building blocks for a higher quality of life. The aforementioned nonprofit partnerships and safety net services sustain our community while providing meaningful change through charitable donations, volunteerism, or public policy.
With the holiday season just around the corner, there will be an increased demand for food and holiday gifts/items. We invite you to raise your hand and join us in the fight to strengthen the safety net for all who call Central Minnesota home.