When March of 2020 hit, so did the flood of phone calls, emails, and in-person visits to our United Way of Central Minnesota location. Our community members have been greatly impacted during the pandemic, and many have sought immediate help for all different areas of need. Even now, we are still feeling the aftershocks of a traumatic global experience.
Today, many families who were struggling to make ends meet before the pandemic, including low-income workers and service workers, have suffered reduced income due to the year-long health and safety lockdowns. Unfortunately, this means that financial security is out of reach more than ever for many individuals and their families.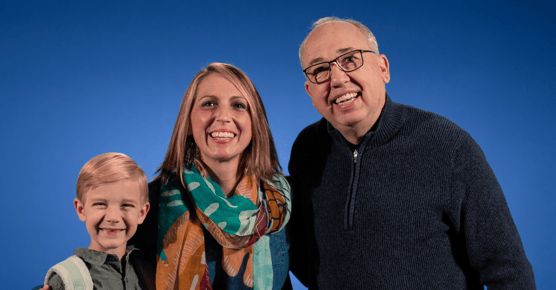 Stepping into Alice's Shoes
In our previous blog, "Have You Met Alice," we introduced the reality of how fragile everyday life can be, even with full-time employment. Alice is a name that applies to any employee experiencing:
A — Asset
L — Limited
I — Income
C — Constrained
E — Employed
A full-time job doesn't mean you're exempt from foundational weakness and the chronic anxiety that accompanies daily survival. Having just enough is not good enough. Securing basic needs, including shelter, food, work, childcare, are struggles that an 'Alice' is desperately trying to manage daily. For many, it feels impossible to get ahead.
In Alice's world, nothing is worth sacrificing for the other — all plates must keep spinning. But this takes its toll on the person bearing the load of responsibility, especially if they are also caring for an aging parent or child who relies on them. The daily dilemma for an 'Alice' is choosing between getting new tires or paying rent. It's choosing between spending money on a bus ride or eating lunch that day.
Since the beginning of 2021, the Alice demographic has increased due to the tremendous amount of unemployment, increased evictions following the expiration of protective mandates, and loss of family members (sometimes serving as a child care provider for working parents).
What does life look like for Alice post-COVID? The post COVID world, while difficult, is full of possibilities. With job openings abounding, the opportunity to find employment or improve employment is very encouraging. The pandemic has enacted many safety procedures and nets for this population, but with some of these safety's going away, financial concerns that were not previously addressed may become more difficult to remedy. Debts may have increased during this time and the means to pay them may not be possible at the present time.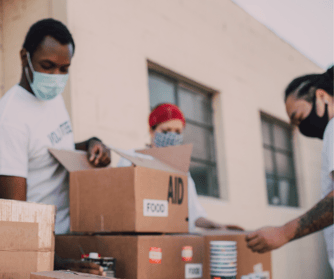 The Three Pillars of Financial Security
United Way of Central Minnesota exists to help others. We give people like Alice a boost in life by addressing the three major pillars of financial security: childcare, housing, and income. When these pillars are established, people often experience a greater ability to not only keep their heads above water but emerge from the threat of drowning under their circumstances.
Pillar 1 | Childcare
Our community has experienced the loss of more than 50 childcare programs since the pandemic, resulting in a great need for parents and caregivers having to return to work outside of the home.
With more than 4,000 kids in our community lacking childcare, The Central Minnesota Childcare Crisis uses financial donations to provide a twelve-month plan that subsidizes costs for families entering or re-entering the workforce. The program also offers other vital resources to help families succeed.
Pillar 2 | Housing
The eviction moratorium has bought people time to either pay their housing debts or avoid eviction for non-payment. But with COVID-19 protective measures coming to an end, evictions are increasing across the state. The current housing supply is in such shortage that those who are evicted or looking for new housing are left with nowhere to go.
Currently, over half of renters in Central Minnesota must choose between food, shelter, or health. None of these critical needs can be sacrificed—especially the physical and emotional safety of reliable housing. We're moving quickly to change this reality through increasing awareness of our initiatives and other community housing resources.
Small Business United 365 — A program designed with the help of small businesses to address the housing needs of our community through microloans, particularly rental deposits.
Rent Help MN — Provides resources to renters owing back-rent to help guide their next steps after protections against evictions are no longer in effect.
Pillar 3 | Income
Since the pandemic, many individuals and families are still trying to recover financially from the setback of layoffs, distanced learning, relocation, and personal loss. Unemployment and financial illiteracy are crippling our community and posing a constant threat to the overall quality of life.
United Way of Central Minnesota is striving to help the Alice demographic find and secure jobs, acquire job training certifications, develop skills, and gain upward mobility through educational support and more.
Central Minnesota Jobs and Training Services, Inc. — Aims to support the stability of our local community by offering resources, programs, training, and continuing education to grow the workforce and increase higher wages among existing workers.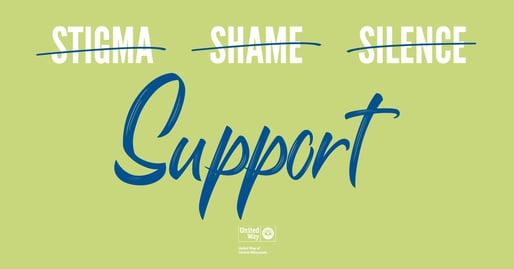 Get Help Today
Perhaps you are an 'Alice' — barely making ends meet, despite your hard work. You are not alone. We have the services, programs, and resources to help you thanks to our generous supporters.
How do you begin to get help/what are the first steps? Prioritize the most pressing, immediate need, where the debts are, and find the resources, organization, and or services that can help find solutions. The following organizations are great first steps towards getting help:
Call 2-1-1 — A confidential 24/7 helpline connecting people with a variety of resources. Empathetic professionals who speak different languages can connect you with options including:
Shelter/housing
Food and nutrition
Childcare
Mental health support
Download 2-1-1 PDF to see the full list of resources available.
Legal Aid — An organization of attorneys, staff, and volunteers handling civil legal matters for Minnesota's most vulnerable groups for no charge. With expertise and compassion, they work to provide basic legal protections for individuals seeking security, self-sufficiency, and access to opportunity.
Tri-CAP — Tri-County Action Program, Inc. (Tri-CAP) is the federally designated community action program for Benton, Sherburne, and Stearns counties in central Minnesota. Through advocacy, outreach, education, and assistance, the Tri-CAP team has helped thousands of low- and moderate-income residents achieve and maintain social and economic self-sufficiency. Information about a wide variety of programs and services offered by Tri-CAP can be found on their website.
Support United Way
Supporting United Way of Central Minnesota is supporting a brighter future for those in need. We believe in resiliency in the face of setbacks created by the pandemic. We are continuing to be a stable source of help in times of need. It takes a village to ensure every child, family, and individual is never deprived of the help they need.
Giving any financial amount helps fuel our continued efforts toward producing a strategic change in the lives of those around us — the 'Alices' we cross paths with every day. In 2022, despite the storms of the pandemic, our commitment to individual and community transformation remains intact.