Learning is just like a giant jigsaw puzzle. The pieces of the puzzle are like new challenges and knowledge learners may fit together to form a bigger picture, or what is known as understanding. Foundational knowledge is like the puzzle frame, and contributes to more complex ideas as new pieces of the puzzle are added. Puzzle sections, like subject concepts, lock together to create a more complete image and the big picture begins to make sense.
Learning is like a puzzle picture
But sometimes pieces of the puzzle go missing, leaving the puzzle solver with critical holes in the picture. When this happens, the solver just cannot see the whole image, no matter how the other pieces are shifted or manipulated. The solver may not feel the same sense of accomplishment they might if essential puzzle pieces were not left out.
Educational lags, like holes in the puzzle, leave the big picture undone and learners with incomplete understanding. Despite the great effort it took to put the other pieces together, learners, like puzzle solvers, may be disappointed that the picture is hard to see without the missing parts.
Giving Our Youngest Community Members What They Need
Creating success for all learners is certainly more complicated than putting together a puzzle. Yet giving our youngest community members what they need in and out of the classroom from the start—a complete puzzle, without lots of missing pieces and every chance to see the big picture—gives everyone more knowledge and the chance to live good lives.
We know some young people in our community—often those historically underserved—face many obstacles on their educational paths. They have missing pieces in their puzzle box from the start. They may have a harder time envisioning the big picture they need to see for future success. Socioeconomic disparities and systemic inequities—only made worse in recent years by the pandemic—are the holes in the picture that put these learners at a disadvantage. Children who live at or below the poverty level are less likely to graduate from high school, go to college or have expected skills to pursue vocational careers.
In Central Minnesota, Black youth of enslaved descent are disproportionately affected by poverty. The St. Cloud Equity Dashboard, published in 2021 by the Wilder Foundation, reveals that 47% of Black households live at or below the poverty level in our community.
Additionally, Minnesota Comprehensive Assessment (MCA) reading proficiency rates for Black students in our area are lower than state averages. About half of Black Central Minnesota fifth-graders are proficient in reading at grade level. Minnesota Student Survey (MSS) data reveals a 20-30% difference among Black youth compared to others in the highest scoring ranges on that measure.
We must do more to provide the essential pieces that area learners need so they may develop skills for success. When each of us has what we need, we create a thriving community for all.
United Way of Central Minnesota Responds
United Way of Central Minnesota (UWCM) is beginning to address these disparities by working with four Black-led, youth-serving organizations as they positively shift outcomes for underserved kids and their caregivers through an Elementary and Secondary School Emergency Relief (ESSER) Summer Enrichment Grant.* Because of this $246,950 grant award to United Way of Central Minnesota, the D Blake Center, Higher Works Collaborative, Promise Neighborhood of Central Minnesota and Too Much Talent will be able to serve learners that attend their centers from kindergarten through grade six during the next two summers with expanded capacity.
*An ESSER grant is federal and state funding that supports initiatives, activities and tools that lessen the negative educational impacts brought on or exacerbated by the COVID-19 pandemic.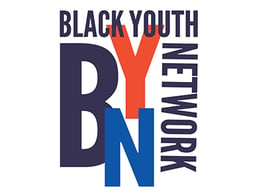 United Way's Black Youth Network (BYN), comprised of various local agencies and partners that serve Black youth, played a crucial role in identifying strategies and actions that create systems of support for Black learners. Some of these plans included increased access to summer programming made possible through ESSER funding. They recognize that kids who live at or below the poverty level benefit the most from excellent, out-of-the-classroom experiences. They also recognize that these students may be the ones who are unable to participate because they do not have adequate transportation or cannot afford program fees. In addition, these kids often face food insecurity, especially in the summertime, and would benefit significantly from the basic needs local programs provide.
Connecting Resources to Accelerate Solutions
BYN members collaborated and leveraged UWCM's ability to convene multiple partners, gather resources and support grassroots, Black youth-serving organizations as they pulled together the best actions and evidence-based ways ESSER Summer Enrichment grant funding could address kids' needs. Through grant funding, local agencies will be able to provide transportation, meal access, fee waivers and high-quality experiences to more of Central Minnesota's underserved kids this summer and next.
Lenora Hunt, executive director at Too Much Talent, says this summer enrichment award spurs more collaboration among Central Minnesota Black youth-serving organizations. "For all of us, this grant funding is just the beginning of more access, possibility, fun and opportunity for our kids. Programs will be able to give them more personalized learning experiences, and the kids will be able to increase their leadership skills. The funds will help organizations nurture new leaders of color within our community."
Supporting the Helpers, Changing Lives
United Way can provide the four designated Black youth-serving organizations with improved infrastructure, data processes, guidance on advancing programming and staff professional development. This administrative support allows these nonprofits to do what they do best: deliver great, life-changing summer experiences to kids.
Amy Trombley, United Way of Central Minnesota's vice president of education, says the funding comes at a critical time: "These nonprofits help kids heal after the pandemic. Kids need inspiring experiences that give them hope for tomorrow. United Way of Central Minnesota received the ESSER Grant because of work started within afterschool, reading and youth programs that provide learning throughout the year. This grant is the start. We must continue to strengthen kids' learning and growth."
The ESSER Summer Enrichment Grant only begins to create expanded educational opportunities for underserved students. Changing systems and realizing better student outcomes requires all of us to do our part.
Donate to UWCM and become a community member who offers learners a full and complete puzzle box from the start. Help all Central Minnesota kids heal from the pandemic so we may create a thriving community where each of us is able to see the big picture and discover our greatest potential.
Sign up to receive the Black Youth Network newsletter and learn more about Black youth-serving organizations in Central Minnesota.