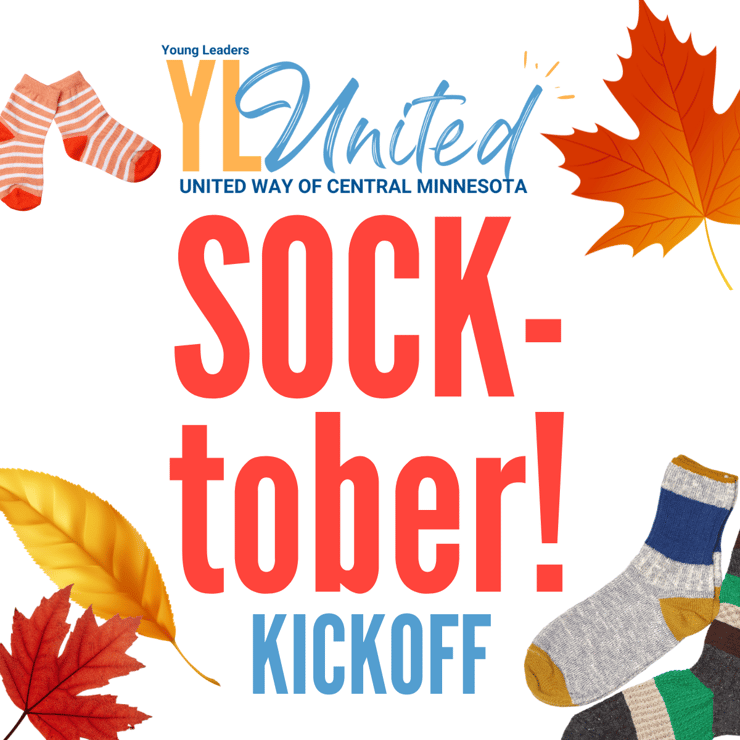 October 4, 2023 | 4:00 PM – 6:30 PM
Join Young Leaders United at Back Shed Brewing from 4 to 6:30 p.m. for a fun mixer/networking event while we kick off our SOCK-tober! Challenge!
Throughout the month, YLU members are encouraged to collect new socks and/or donations to help support United Way's SOCK-tober! Drive.
Join us for the final tally and wrap up party at Back Shed on October 22, where prizes will be awarded to the person who collects the most socks!