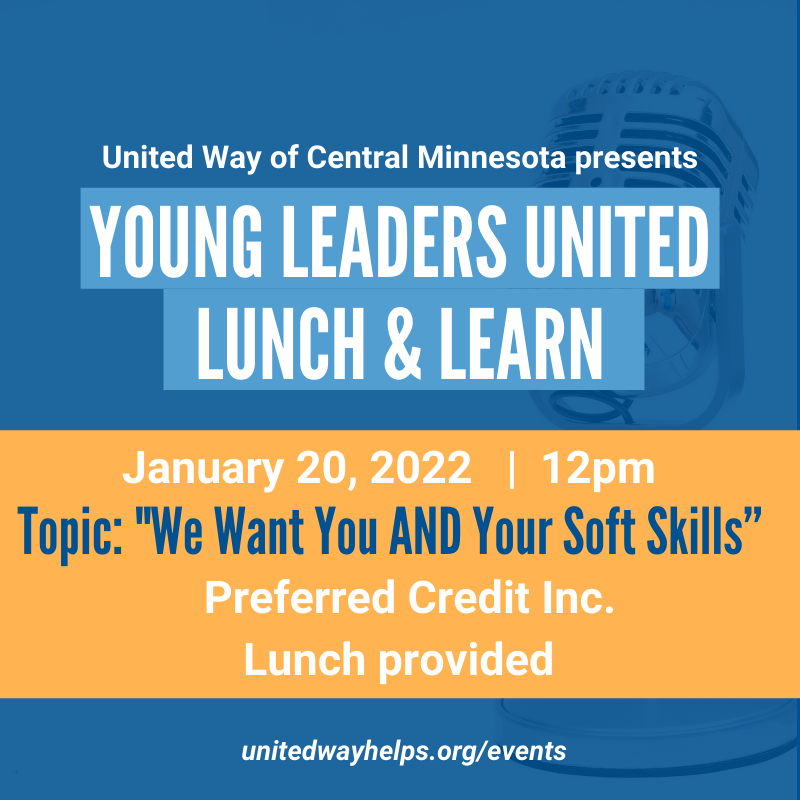 January 20, 2022 | 12:00 PM – 1:00 PM
Join United Way's Young Leaders United group for an educational and fun lunch & learn session.
Why is it Important?
As Young Leaders in our community, it's important that we continue to build leadership and professional skills while also taking time to support our personal wellbeing and the health of our communities.
These sessions will be most appropriate for those ages 18-35, and are free to attend.
We Want You AND Your Soft Skills
January 20, 2022 | 12pm
IN PERSON -
Preferred Credit Inc.
628 Roosevelt Rd.


St. Cloud, MN 56301
Lunch will be provided.
Speaker-
Jenny Musech
All companies are different, but many of us have some of the same requirements of a candidate when we interview. Ability to perform essential functions and experience play a key factor in who we hire, but did you know that your soft skills ability can play an even bigger part? Soft skills are the personal attributes that enable someone to interact effectively and harmoniously with other people. Some examples are communication, problem-solving, creativity, adaptability, and work ethic. So, do you have the right soft skills for the job? During the presentation we will talk about the high demand of various soft skills, how you can best portray your soft skills and how you can sharpen the soft skills you may already have. Because…. We want you AND your soft skills!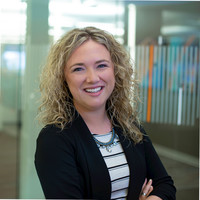 Jenny Musech is a human resource professional with 15+ years of progressive HR experience. She loves what she does and is passionate about people. She likes to ensure that the "human" stays in human resources and that every employee is treated like a person, not just a number. Jenny has worked for multiple employers in the St. Cloud market and has been with PCI for over 2 years as their Director of HR & Organizational Development. She continues to drive new strategies and engagement tactics amid the COVID-19 pandemic. Jenny is known for her outgoing and upbeat personality and loves to tell stories, share best practices, and empower current and future leaders of all generations.