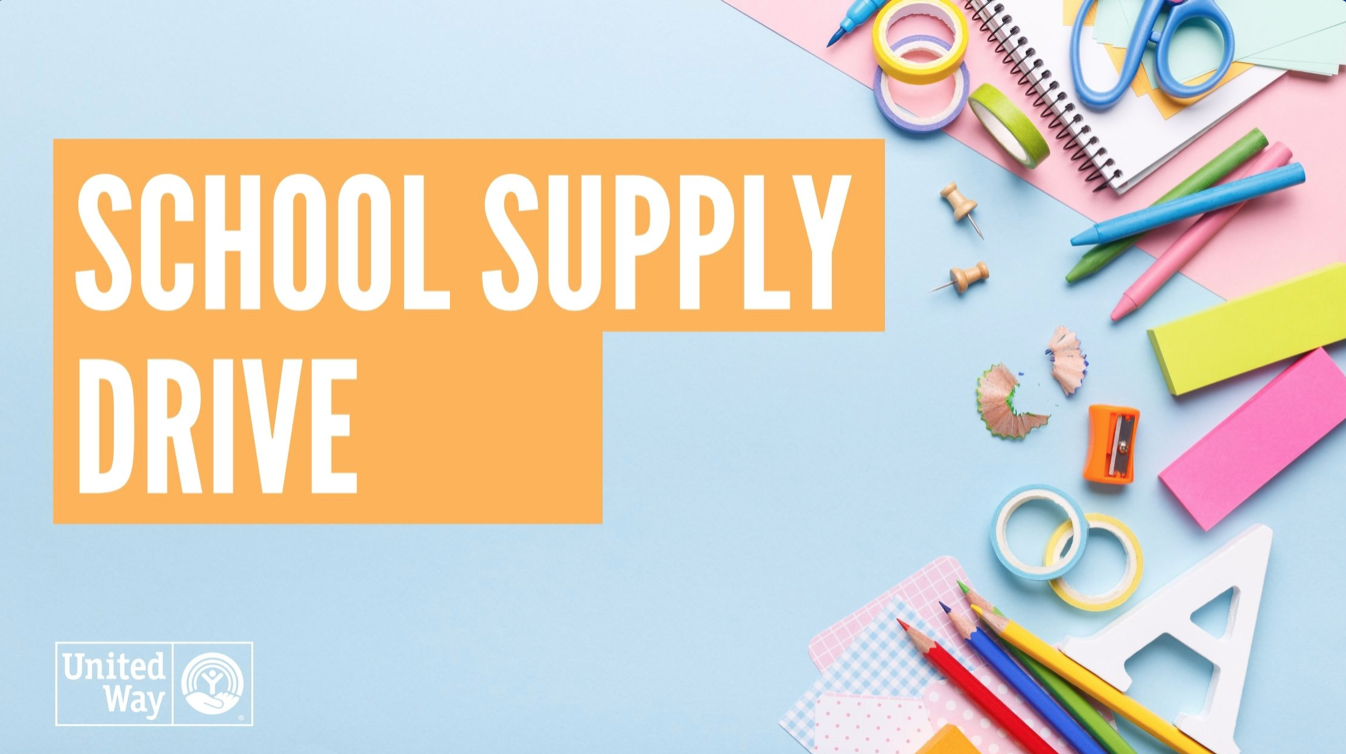 August 31, 2021 | 8:00 AM – 5:00 PM
School Supply Drive
Support local students as they return to the classroom by ensuring they have the tools for success. Donations will benefit students in Central Minnesota.
Here's how you can get involved:
1. Collect Supplies
Consider holding a school supply drive at your office, gym, or place of worship. These items can be dropped off at our United Way office. Please contact Mary Krippner to set up a time to deliver: mkrippner@unitedwayhelps.org, 320.223.7991
The items most needed are:
Pencils

Notebooks

Folders

Pencil box

24 count crayons

12 count color pencils

Markers

Glue sticks

Scissors

Ruler

Pencil sharpener

Dice

Deck of cards

Loose-leaf paper

Youth/Adult Masks

Hand sanitizer
Emotional Support Kits for Students
Stress balls

Coloring books

Colored pencils

Journals

Play-doh/silly putty
2. Purchase Supplies through
Through our partnership with Impacks, you can purchase discounted school supply kits that will be donated to Central Minnesota students. With every 5 packs that are purchased through Impacks, they will donate one pack to our School Supply Drive. Both full and partial packs can be purchased. Please visit their website to learn more.
Make a purchase through Impacks
3. Make a Donation
Finally, please consider making a donation through our website. All funds will be used to buy bulk school supplies that will be distributed to students in the most need.