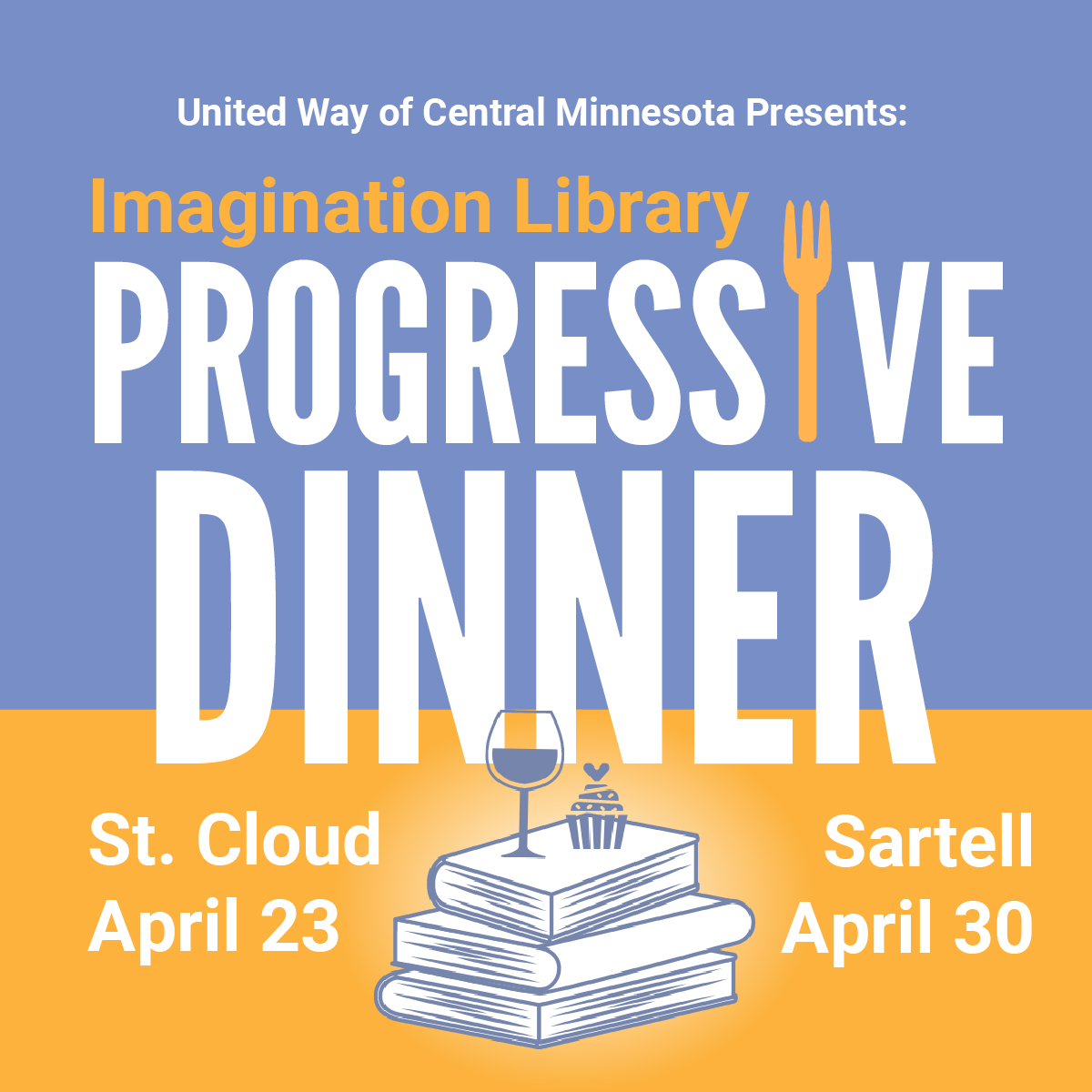 April 23, 2022 | 4:30 PM – 9:30 PM
Imagination Library Progressive Dinner is a multi-course dining experience allowing guests to experience a 4-course dinner prepared by local chefs and hosted in a wide range of homes in either St. Cloud or Sartell.
After registering for a themed meal, guests will gather at a reception home for appetizers and drinks. After a short program, guests will begin their "progression" by traveling to a first course home, followed by a different second course home, before returning to the reception home to enjoy desserts.
Tickets sales will begin on Thursday, February 24, 2022 at 9am.