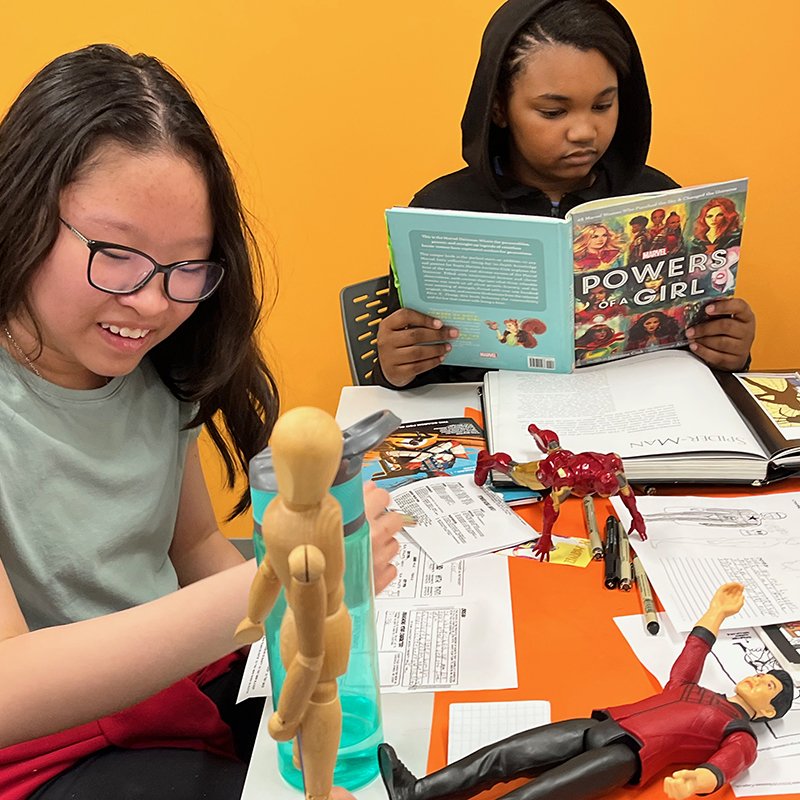 August 25, 2022 | 5:30 PM – 7:00 PM
United Way of Central Minnesota Partner for Student Success 21st Century Learning Centers presents the Lion Man Literacy Project Exhibit, opening on Thursday, August 25, 5:30-7 p.m., in Galleries 2 and 3, within the Stearns History Museum, 235 33rd Avenue South, St. Cloud, Minn.
This exhibit features superhero comic book art created by young people from the community under the guidance of Dr. Michael Dando, professor of English at St. Cloud State University. Highlighting the visions and imaginations of Black youth solving real-world problems through the actions of superheroes, this anthology embodies empowering narratives with original work created by participants from organizations like Too Much Talent, Southside Boys and Girls Club of Central Minnesota and ISD742 South Junior High School CRUSH Academy. This compelling collection showcases the forces that create positive change within the hearts and minds of young, local thinkers.
Michigan State University's traveling exhibition, Beyond the Black Panther: Visions of Afrofuturism in American Comics, will be co-featured with work from the Lion Man Literacy project. Beyond the Black Panther explores how aesthetics and community shape contemporary Black comics and offers stories inspired by African folklore such as Is'nana the Were-Spider and tales from the Black speculative tradition. Stearns History Museum will showcase both exhibitions through the month of September.
For more information, contact Clarinda Solberg at 320-229-3517.