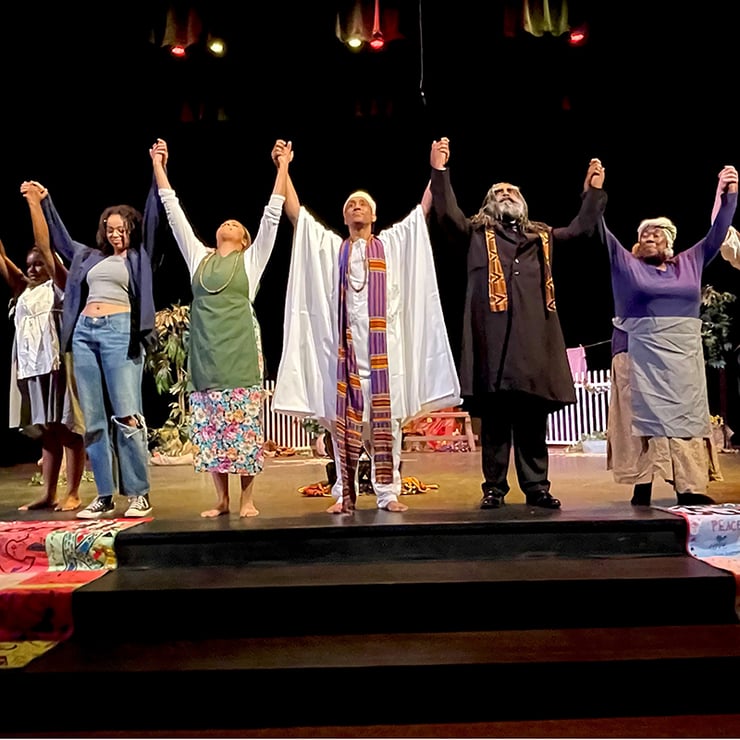 June 24, 2023 | 6:00 PM – 8:00 PM
United Way of Central Minnesota's Black Youth Network hosts Rose McGee's Kumbayah The Juneteenth Story, at the Paramount Center for the Arts, downtown St. Cloud.


This production dramatizes the story of Juneteenth through compelling music and storytelling and is family-appropriate for those 10-years-old and up. Kumbayah serves as a platform for constructive community dialogue and as a way to build connections with each other and to the past. The cast includes community members and a meaningful, facilitated audience discussion takes place after the performance.
Kumbayah comes to St. Cloud in partnership with the Minnesota Humanities Center, Sweet Potato Comfort Pie, GREAT Theatre and is part of the area's Juneteenth celebration and Granite City Days.