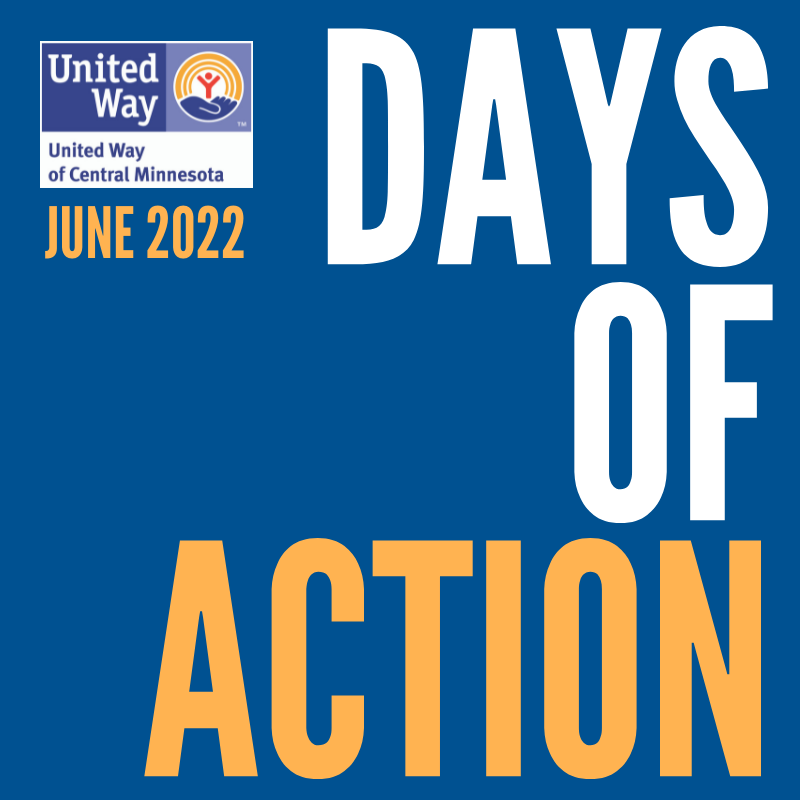 June 7, 2022 | 8:00 AM – 4:30 PM
Take action and help Central MN Habitat for Humanity with their SabreCON home build in Sartell!
Tuesdays in June (7, 14, 21, 28)
8:00 a.m. - 12:00p.m. and 12:30 p.m. -4:30 p.m.
Help by finishing the basement, adding front porch, siding, framing/completing garage and more. Projects will vary each week. Detailed information will be sent once it's closer to the date.
No experience necessary to volunteer.
More than 25 percent of people spend more than half of their income on rent and some people are unable to even afford rent and have nowhere stable to call home. Since Central Minnesota isn't considered a true metropolitan area, there tends to be less focus on the prevalence of homelessness in our community.
Through United Way, we help address barriers to housing including high rent, down payments, and past housing references. Without affordable, safe housing options for local families, our workforce and economic longevity both take hits. It's about more than a place to live; it's about a place to call home.
Click here to volunteer.
More Information
Mary Krippner, Director of Volunteer Engagement at 320-252-0227 or mkrippner@unitedwayhelps.org