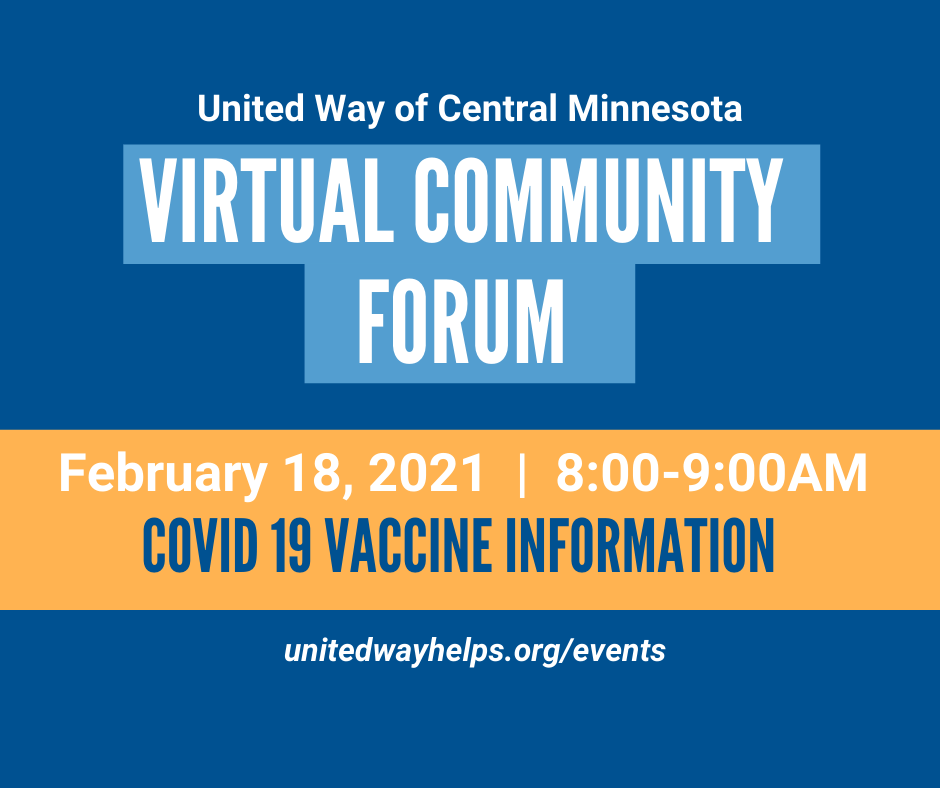 February 18, 2021 | 8:00 AM – 9:00 AM
Join us as we hear the latest around the COVID vaccine including hearing from Dr. Jill Amsberry on CentraCare's plan for administrating the vaccine; who, when, what?
Dr. David Smith of Sartell Pediatrics will be with us to address the differences between the vaccines, the common side-effects and why they happen as well as addressing some of the myths around the vaccine.
We'll also hear from Ms. Melinda Gau of Quinlivan & Hughes around the employment law side; can employers mandate, and what rights do employees have?
Due to the content of this forum, we're expecting a large number of attendees. Please open this up to all employees, friends and family members to register ahead of time. When registering, you have the options to ask a question prior to the event. We'll do our best to have the facilitator and speakers address those during their presentations as well as at the end during Q&A.