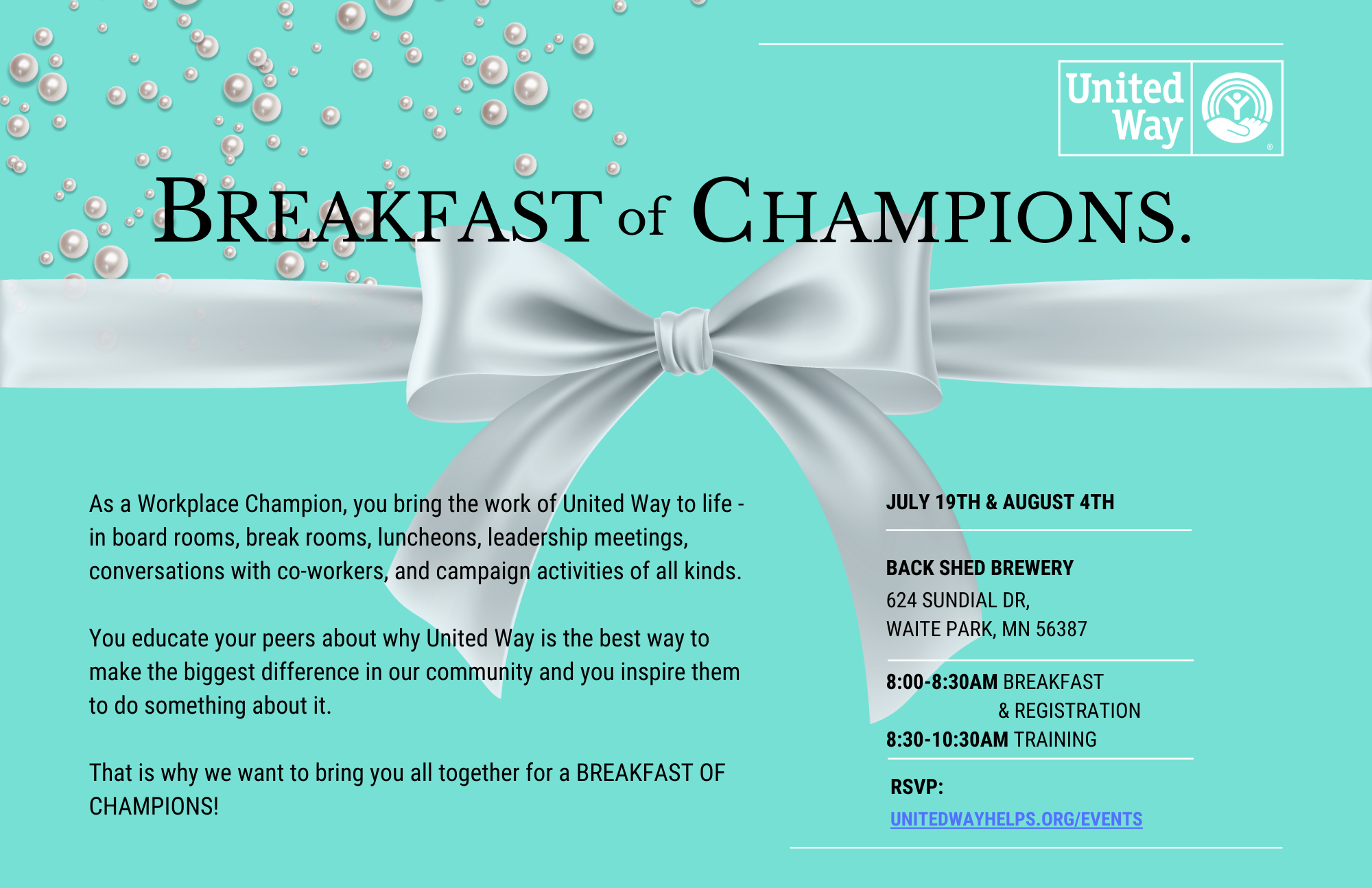 July 19, 2022 | 8:00 AM – 8:00 AM
As a Workplace Champion, you bring the work of United Way to life - in board rooms, break rooms, luncheons, leadership meetings, conversations with co-workers, and campaign activities of all kinds. You educate your peers about why United Way is the best way to make the biggest difference in our community and you inspire them to do something about it. That is why we want to bring you all together for a BREAKFAST OF CHAMPIONS!
Tuesday, July 19th, 2022 or Thursday, August 4th, 2022
Registration and Breakfast 8:00 -8:30
Training 8:30-10:30 am
Back Shed Brewery
24 Sundial Drive,
Waite Park, MN 56387
These two-hour training sessions will be packed with valuable information. We will discuss topics such as: running an epledge campaign, tips for engaging your leadership team, fun themes and games, how to run a campaign when working in a hybrid setting, and more. Plus, enjoy breakfast, games, and prizes.
We've missed seeing you in person and can't wait to kick off a brand new year! We hope you'll join us for a morning of fun!