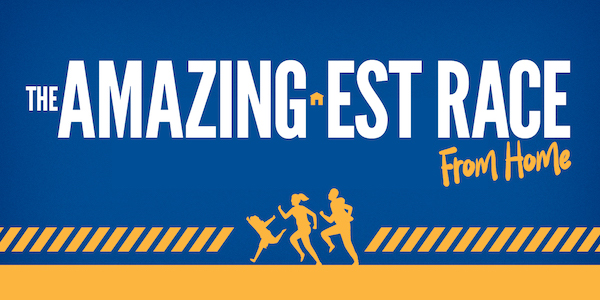 October 3, 2020 | 9:00 AM – 11:00 AM
United Way of Central Minnesota Presents:
The Amazing-est Race (from home)
Sponsored by: GeoComm
Saturday, October 3, 2020
9:00am - 11:00am
St. Cloud Area
If you're a fan of the television show you're going to love UNITED WAY'S AMAZING-EST RACE (from home)!
Get ready to search, run, jump, dance, skip, sing, eat, draw, and have an AMAZING day!
WHAT?
Amazing-est Race (from home) is a St. Cloud wide scavenger hunt consisting of teams of 2-4. Using a cell phone and app, teams will be given a series of clues and challenges to complete in a 2 hour time period. Each challenge will be worth different point values, and some will include bonus points, so teams will need to strategize how to earn the most points.
You will use your creativity, knowledge of St. Cloud, and of course your phone to race your way to first!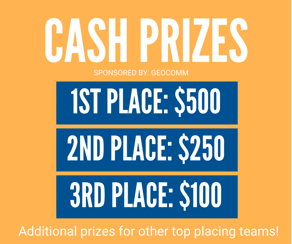 HOW?
Since this year is a virtual (from home) edition, we are doing everything we can to keep you safe and comfortable during COVID-19. We will ask one member of your team to stop by our drive through registration on Thursday, October 1st or Friday October 2nd, to pick up your race packet (United Way office, downtown St. Cloud). This information will help you prepare for the challenges the next day and will contain a few surprises.
On race day, at exactly 9 am teams will receive virtual access to all the challenges and clues. Working with your team, you can choose to strategize your route or take off and figure it out along the way. You will not be able to complete all the tasks, so choose which you can complete and earn the most points. Some challenges can be completed anywhere (even at home) while others will need you to find a specific location and complete a task to earn the points.
You can choose to get to locations however you choose, by foot, bike, public transportation, or vehicle - but you must follow all traffic laws. This race is not about completing the most challenges but about earning the most points!
Some challenges will notify you that bonus points are available to the most creative, best performed, etc. These points will be awarded by judges after the race. Judges will also be verifying all submitted challenges, if you did not follow all instructions your points for that challenge will be removed.
Most challenges will be able to be completed virtually, without interacting with anyone other than your teammates. Some challenges will have a judge present, all social distancing and sanitation will be followed to keep participants safe. These challenges will be noted. If you prefer to remain socially distant for the entire race we recommend skipping these challenges.
Each team will have two hours to earn as many points as possible.
At exactly 11 am, no other challenges will be accepted. Judges will review all submitted photos to review for accuracy and award bonus points where necessary.
At 3 pm, all teams are invited to join us live on Zoom as we award prizes to the top teams.
WHERE?
The Amazing-est Race (from home) will start at exactly 9 am when the clues and challenges are released. All challenges will be set in the St. Cloud area. In your race packet, you will receive a map showing the boundaries of where challenges can be found. Since this is a virtual race, you can choose to start in your home, completing as many challenges there as possible or you may want to position yourself in the St. Cloud area, closer to location challenges. The challenges can be completed in any order so you will need to strategize your route to earn as many points as possible.
Awards will be presented via Zoom at 3 pm for all participating teams.
ENTRY FEE
Adults (12+) - $20
Children (6-11) - $10
Children (under 6) - free
FAQ

1. Can families participate? Yes! In this year's "from home" edition of The Amazing-est Race we have made sure to create challenges for families. While all ages are welcome, some challenges may be difficult for those under 6. Discounts apply for children 12 and under.

2. Do I need to be a runner? No! While it might be helpful to run to nearby locations, this race is all about earning points so your team may decide to go for the bonus points and spend more time completing a challenge while other teams may try and run to as many challenges as possible. It's all up to you!
3. May I use a scooter or other form of wheels? Yes, since this year's race is virtual you will be allowed to use any form of transportation to get from one location to the next. Since the winner will be determined by the most points scored, you may not want to rush to the next challenge. If you choose to drive, you must follow all traffic laws!
4. Do I have to use my cell phone? Yes. One member of your team will need a cell phone to download the race app. This is how you receive the challenges, we record your points, and our team is able to see you earn them while you are participating.
5. What if it rains/snows? That will make for better pictures! Grab your raincoat, boots, winter jacket, or sunscreen. This is Minnesota, who knows what will happen in October! The race will happen despite the weather!
6. What about refunds? Sorry, we will not be issuing refunds if you cannot participate in the event.