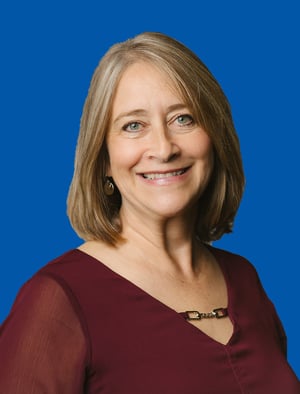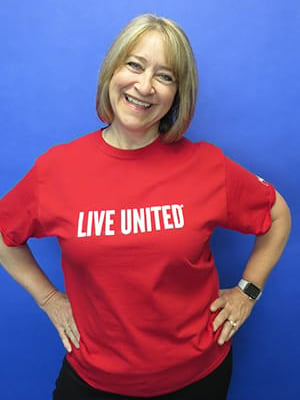 Director of Volunteer Engagement
What do you do at United Way of Central Minnesota?
I connect businesses, individuals and groups to volunteer opportunities within Central Minnesota. This includes creating a volunteer program for businesses and organizing specialized projects to meet community needs.
What aspect of your role do you enjoy the most?
I have the opportunity to meet new people every day.
Favorite quote?
I have two and they are both Winnie the Pooh quotes. "Sometimes the smallest things take up the most room in your heart." and "You're braver than you believe, stronger than you seem and smarter than you think."

Your top favorite Podcast/Book?
Man Called Ove by Fredrik Backman.
What do you enjoy doing when you are not working?
I enjoy spending time with my husband and kids, being with friends, going to movies, concerts and playing pickleball.
What is one thing on your bucket list?
I would like to go on an African safari and spot lions, elephants and giraffes living free.