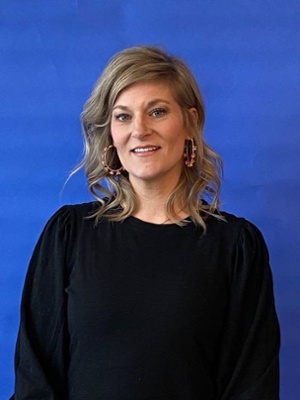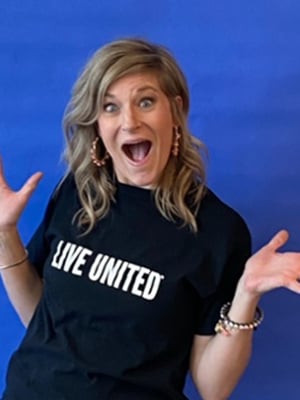 Director of Finance
What do you do at United Way of Central Minnesota?
I am the director of finance, so I play with spreadsheets and Quickbooks all day.
What aspect of your role do you enjoy the most?
My teammates! It's amazing to work with people that love what they're doing, love their jobs and love being a part of something bigger.
Favorite quote?
"Go ask your dad."
Your top favorite podcast or book?
I like the Dateline podcast. A close second is the Boomtown podcast and Southlake podcast. (I'm not a reader at all!)
What do you enjoy doing when you are not working?
Cleaning, doing dishes, doing laundry, scrubbing floors. Just kidding! That's not even close to being on the list of things I enjoy. I do enjoy being outside with my family. We love camping, biking, going to stock car races, snowmobiling in the winter, spending time with extended family and just trying to stay sane with a 5-, 4-, 3- and 2-year-old!
What is one thing on your bucket list?
Going to a concert at Red Rocks in Colorado with my husband and taking a girls trip somewhere warm with sand! And someday I will own a Bronco with a surf board on top--even though I've never surfed or paddle boarded in my life and have zero balance. But it's a look. A vibe. This will probably be a midlife crisis thing.