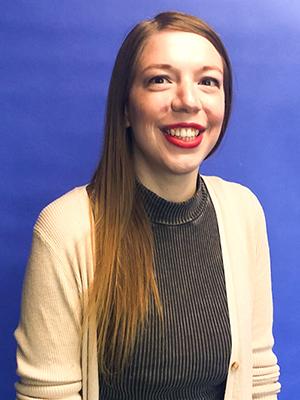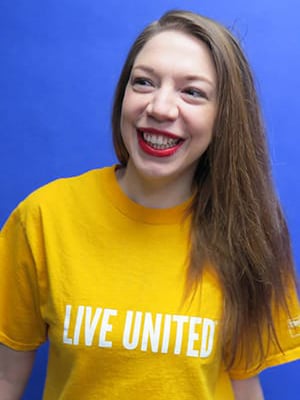 Director of Out-of-School Partnerships
What do you do at United Way of Central Minnesota?
I am in charge of administering the 21st Century Community Learning Center grant cohorts awarded to United Way of Central Minnesota Partner for Student Success in tandem with the St. Cloud Area School District 742 and Sauk Rapids-Rice Public Schools and many partners. This is an incredible opportunity to support our students in the many locations they access: in school, after school, at home and for coordinated and aligned strategies to support quality student outcomes.
What aspect of your role do you enjoy the most?
I cannot ignore the ways in which incredible individuals very different from myself – linguistically, ethnically, religiously, culturally – have gifted me with community and acceptance. I had not experienced that before, and not to this depth. My life is enriched through the myriad of ways in which this role places me in a position to honor the community and in that exists my own humanity.
Favorite quote?
"I am not free while any woman is unfree, even when her shackles are very different from my own." – Audre Lorde
Your top favorite Podcast/Book?
Hmm… Some of my favorite authors include Ta-Nehisi Coates, Chimamanda Ngozi Adichie, Audre Lorde, Adrienne Rich and Frantz Fanon.
What do you enjoy doing when you are not working?
I am passionate about plants and nutrient density on an almost radical level. I also love the process of creating beauty in pottery, food, handwritten notes to my grandma and in just being silly with those closest to me. I'm really grateful for my many mentors in life.
What is one thing on your bucket list?
I have a well-developed bucket list with the most random assortment of items. I'd love to sleep in one of those tents suspended mid-air between trees.