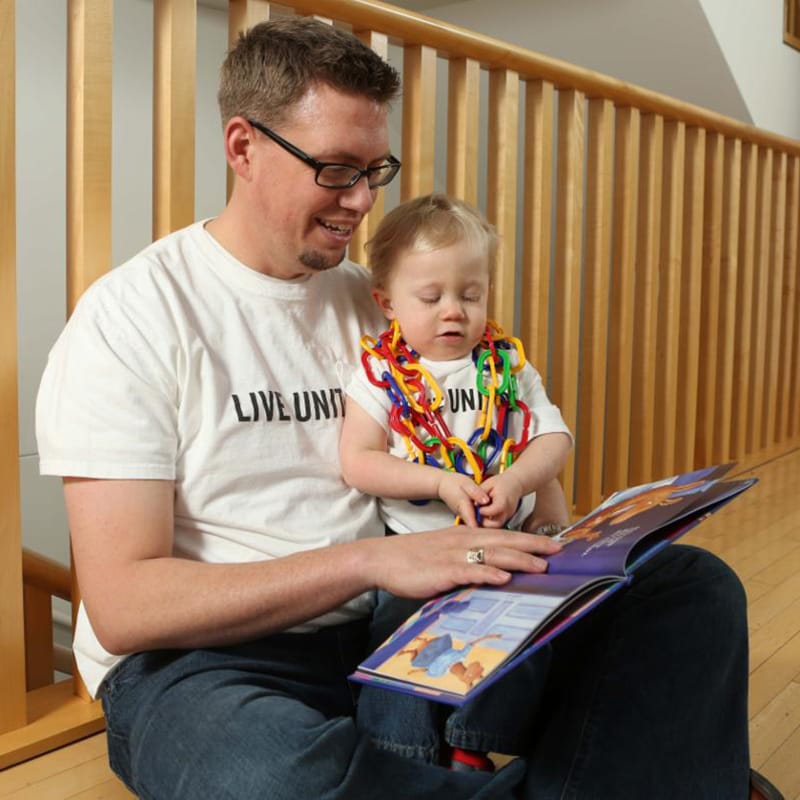 April 18, 2020 | 12:00 AM – 12:00 AM
THIS EVENT WILL BE POSTPONED DUE TO COVID-19.
Our top priority is keeping our family, friends, staff, volunteers, and guests healthy. We will reschedule as soon as it is safe to do so. If you have already purchased tickets you will be contacted in the coming weeks with details.
Local chefs will prepare appetizers, soup and salad, main entrée and desserts. You will travel to different homes in the area to dine and visit with others who have selected the same cuisine. 10 – 14 guests per cuisine.
Your evening will begin at a reception home with hors d'oeuvres, beverages and socializing with a larger group. Then you and the other guest in your cuisine will progress to your first course and main course homes where you will enjoy a meal prepared by volunteer and gourmet chefs. You will finish the evening at the reception home for a wonderful array of desserts and beverages.
Proceeds benefit the Imagination Library program of United Way of Central Minnesota which provides a free book each month to children in Central Minnesota from birth to their fifth birthday.
Please join us for a unique dining experience to benefit Imagination Library!Saturday, April 18, 2020, & Saturday, April 25, 2020
To register call 320-223-7995.
Tickets: $150 (includes four course dinner, beverages and pre/post receptions)
This amount covers the cost of one child receiving Imagination Library books for all 5 years of the program.
Date TBD
St. Cloud
RECEPTION HOSTED BY Bryan & Amy Rolph
Holiday In Sicily (SOLD OUT)– Relax as you enjoy this Mediterranean feast. Offering rustic fare inspired by Southern Italy charm, you'll be transported to an ancient world.
Broadway Cabaret (SOLD OUT)– Sit back and enjoy great food and great entertainment, this meal will be filled with glitz and glamour in a truly unique New York experience. (Does not progress)
Viva Las Vegas (2 TICKETS LEFT)– Indulge your taste buds in the culinary creations from Sin City. You'll be sure to hit the jackpot during this exciting night!
Global Street Food (SOLD OUT)– Explore the world one street at a time as you take in the sizzling sounds and delectable delights of the global markets.
Fore: A Hole in One Par-Tee (2 TICKETS LEFT) – Dig out your plaid and swing by fore this golf-themed dinner! Whether your skill level is Putt-Putt or Masters you'll enjoy this sporty cuisine.
Wonders of Wales (10 TICKETS LEFT) – With salt in the air you'll enjoy a truly authentic Welsh experience that honors the heritage of this country. (Does not progress)
Downton Abbey (6 TICKETS LEFT) – Join the Sauk Rapids-Rice High School's Pro-Start culinary program as they prepare a feast for the lords and ladies that is sure to satisfy both upstairs and downstairs tastes. (Does not progress)
Spanish Fiesta Ole (1 TICKET LEFT) –Sip sangria as you capture the spirit of Spanish cuisine
Celebrating China (4 TICKETS LEFT) – Ring in Chinese New Year, celebrate Lantern Festival, race a Dragon Boat, and enjoy a Mooncake all in one night. This cuisine walks through the entire year of food and festivities in Chinese Culture. (Does not progress)
Summer Supper Club on the Lake (10 TICKETS LEFT) - Dig out your sundresses and beach shorts while you snag a seat at this cuisine. Enjoy spectacular fare, reminiscent of warm evenings spent dockside. (Does not progress)
Date TBD
St. Joseph
RECEPTION HOSTED BY Susan & Joe Meyer

Creole on the Bayou (10 TICKETS LEFT) – Sit down to an unapologetically Creole and Cajun menu that will bring farm to table dining to life with a Southern flair.
Log Cabin in the Woods (10 TICKETS LEFT) – Join us for a cozy, evening enjoying local and fresh forest to fork selections.
The Godfather SOLD OUT– Pull up a chair to dinner at the Corleone family's table for a classic mafia style Italian dinner sure to blow you away
TBA (10 TICKETS LEFT)– theme to be announced.
Sartell
RECEPTION HOSTED BY Mark & Kim Doman.
Boots, Bling & Wings (SOLD OUT)– Join Willie Nelson & Dolly Parton as they prepare a casual Southern feast that you'll be singing about.
Wrap and Roll Your Own (SOLD OUT)– Roll up your sleeves as you learn to roll your own Asian delicacies from sushi to lettuce wraps.
Hogwart's Hall (10 TICKETS LEFT) – Muggles and Wizards alike will feel the magic during this feast on some of Harry Potter's favorites in a strange and splendid castle.
Madeline's Petit Paris (6 TICKETS LEFT) – "In an old house in Paris that was covered in vines, lived twelve little girls in two straight lines…" You must be brave and outgoing as you dine along the Seine River with Madeline and her friends.
A Night in Napa (SOLD OUT) – Savor delicious wines from the California coast that will pair perfectly with your meal!
Bahamian Rhapsody (SOLD OUT) – An offering of traditional Caribbean dishes with modern flavors.
Classic French Countryside (SOLD OUT)– Immerse yourself in the majestic French Countryside while dining on simple but elegant combinations that enhance the rich, natural flavors of basic ingredients.
Lady & the Tramp (SOLD OUT)– "This is the night, It's a beautiful night, and we call it Bella Notte" Sit down to an Italian meal that will just as memorable as the classic spaghetti & meatballs that these two adorable pups shared in 1955.
Count of Monte Cristo (SOLD OUT)– Travel back in time, through historical Europe during this theatrical dinner. You'll need to transform yourself into a Count or Countess in order to seek your revenge!
Clue-dunnit? (SOLD OUT) – The chef did it in the kitchen with the frying pan! Don't forget to dress the part of your favorite character for one of the most mysterious evenings you'll experience!

Thank you to our Sponsors:
Cuisine Sponsors
PREMIER REAL ESTATE SERVICES
JOHN & NANCY BARTLETT
Library Sponsors
QUINLIVAN & HUGES, P.A.
MARCO, INC
BECKY BASTIEN & MIKE SCHLOUGH
GRAY PLANT MOOTY
ALLIANCE BUILDING CORPORATION
KWIK TRIP
PAUL & JOANNE DORSHER
JASON & DEBBIE ERICKSON
GRANITE EQUITY PARTNERS
JIM & KATHY PARSONS
Child Sponsors
FALCON NATIONAL BANK
JACOB & TRISTA OVERMAN
Other Sponsors
SARTELL PEDIATRICS
BANK VISTA
THRIVENT FINANCIAL