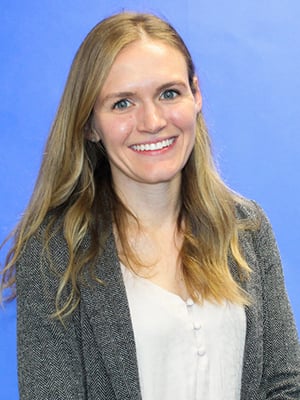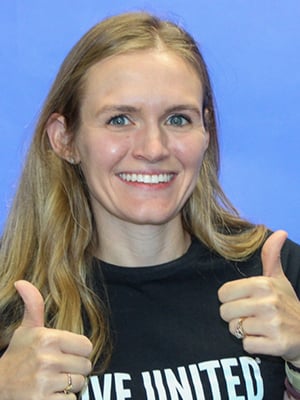 Director of Donor Engagement
What do you do at United Way of Central Minnesota?
Depends on what day you ask! As the Donor Engagement Director, I get to explore and implement new ways of engaging current and potential donors, volunteers, and community advocates through connecting people to initiatives, events, and volunteer opportunities that they are passionate about. A big part of my role at United Way is working with our affinity groups—Young Leaders United and Small Business United 365. These affinity groups are made up of like-minded individuals coming around interests and causes that are meaningful to them and our community. I like to think of my role as helping to connect the dots for community members interested in getting involved with United Way but not knowing what that might look like!
What aspect of your role do you enjoy the most?
All of it! I love being able to connect with our donors and community members in so many different ways—each day is different and brings a new opportunity to make an impact. I especially love being able to see how creative our Young Leaders United and Small Business United groups are in working together to do good in our community. It is so inspiring to see the impact our donors, volunteers, and community collectively have on making Central Minnesota a(n even) better place.
Favorite quote?
"Imperfections are not inadequacies; they are reminders that we're all in this together." –Brene Brown

Your top favorite Podcast/Book?
Podcast: Unlocking Us Brene Brown
Book: This Side of Paradise F.Scott Fitzgerald
What do you enjoy doing when you are not working?
I love spending time with my family, running, being outside, hiking and checking out community events.
What is one thing on your bucket list?
I would love to grow cut flowers and sell them out of a refurbished flower truck! I do not have a green thumb at all, and my husband is the sole caretaker of all of our plants—but one day I will be a master flower gardener!