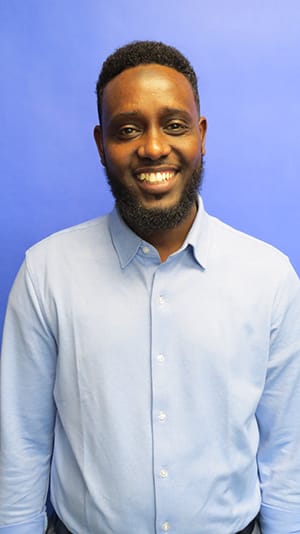 21st Century Community Learning Center Coordinator
Years with UWCM?
Began November 6, 2019
What do you do at United Way of Central Minnesota?
I work closely with children, parents, families, schools and community partners to support collaborative partnerships, programming and strategies for evidence-based student outcomes.
What aspect of your role do you enjoy the most?
I enjoy meeting with different people in various roles and having the opportunity to give back to this community.
Favorite quote?
"Alone, we can do so little, together we can do so much."
Your top favorite Podcast/Book?
The River Between by Ngugi wa Thiong'o.
What do you enjoy doing when you are not working?
I enjoy making fun things for nephew and nieces, reading and watching.
What is one thing on your bucket list?
Completed Graduate Degree.