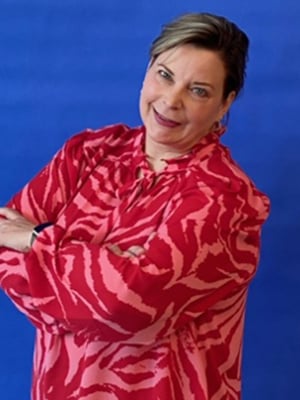 Communications Manager
What do you do at United Way of Central Minnesota?
I am the communications manager
What aspect of your role do you enjoy the most?
I love creating content that moves people to act, find a solution to a problem or feel inspired. Words, images and stories matter and they have the power to transform minds and change the world! I also enjoy working for an organization that brings my community together and makes life better for all of us. I believe in the power of "us" to change realities for ourselves, others and the whole world. Often great big things are done right in our own areas, in our own places and spaces.
Favorite Quote?
"There's no greater inspiration than the deadline."
Your top favorite Podcast/Book?
The Unbearable Lightness of Being by Milan Kundera and anything by Louise Erdrich
What do you enjoy doing when you are not working?
I enjoy being outside and especially spending time with family on the lake near Bemidji, Minnesota. I love connecting with friends over coffee, on a walk, through a shared meal. My kids are my heart and soul and any time I get to be with them and laugh with them makes me completely happy. I love to cook and they would say I am also always trying to feed them. I guess my love language is food. My greatest joy is seeing my kids thrive and live lives that are peaceful and satisfying.
What is one thing on your bucket list?
There are so many places I would love to see yet in this life and I hope I am blessed to see more of Canada, the deep South in the U.S., much, much more of Europe; Asia, Africa--I am pretty much game for travel and new experiences anywhere. Time and finances are my only barriers!