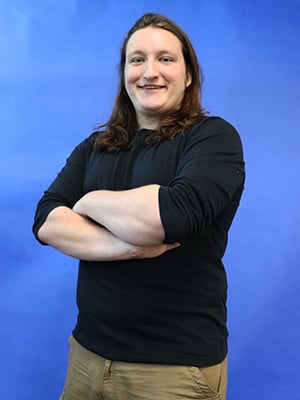 21st Century Community Learning Center Coordinator
What do you do at United Way of Central Minnesota?
I am a program support specialist for the 21st Century Community Learning Centers outreach program.
What aspect of your role do you enjoy the most?
Being able to provide a fun learning environment for the after-school programs in our community that need enrichment the most.
Favorite quote?
"QVI NON INTELLIGIT, AVT TACEAT, AVT DISCAT." "Those who do not understand, either be silent or learn." - John Dee, Monas Hieroglyphica
Your top favorite Podcast/Book?
Books: Crime and Punishment, Moby Dick, Finnegan's Wake
Podcasts: Beo Ar Éigean, Pseudodoxilogical Breakthroughs
What do you enjoy doing when you are not working?
Learning Irish, spending time with my fianceé, making music, recreational research.
What is one thing on your bucket list?
Visit China and Mongolia